We stand at a unique moment in history.
We have a once in a lifetime opportunity to create an unprecedented legal framework that reconfigures one of the world's major illegal trades – to make it work for social justice rather than against it – and potentially set a powerful precedent that could eventually be used as a model for other sectors.
But we need expertise from across the social justice sector to do it.
We have identified 15 key priorities to be included in legal regulation policy that will directly impact and strengthen sustainable development and global equity.
To showcase these intersections and the impacts of regulation, we have designed our key priorities as two lenses to view two very different collective futures.
Lens 1 presents the positive opportunities for sustainable development and global equity if legal regulation prioritises and champions these key areas.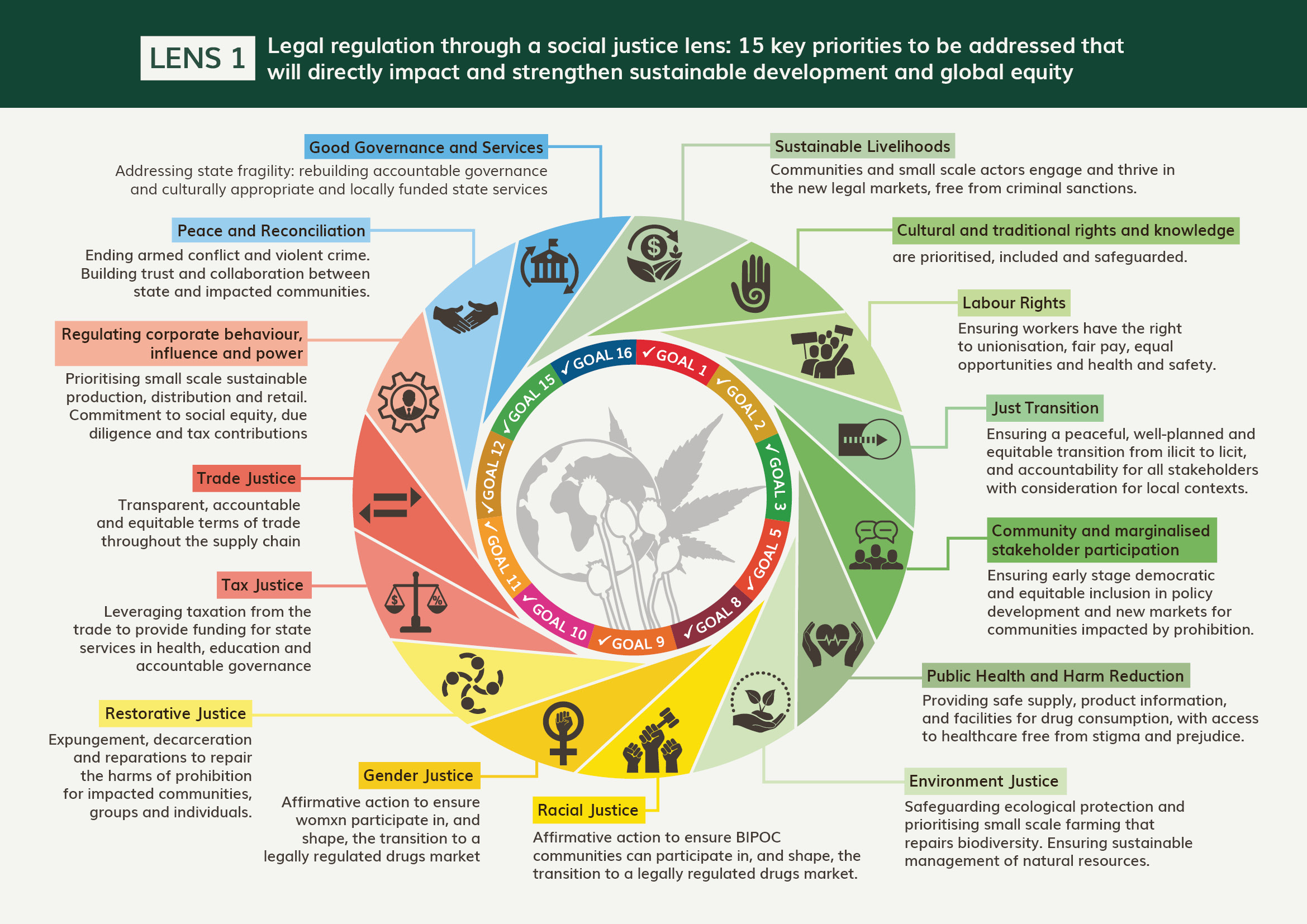 Lens 2 presents the severe and oppressive consequences of problematic legal regulation that mirrors other international commodity trades and favours corporations.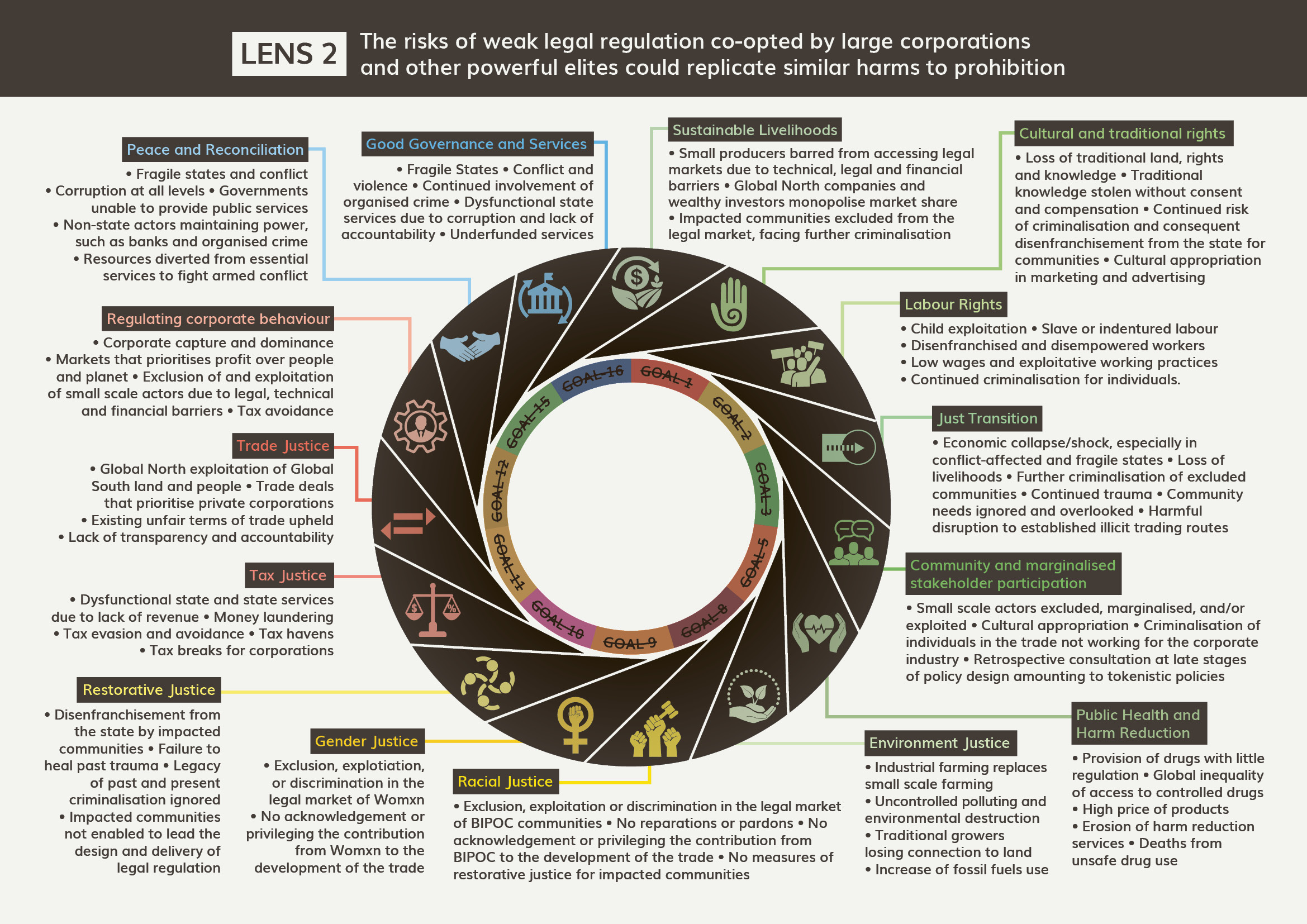 We will shortly be inviting global justice and sustainable development actors and organisations to get involved in the process of developing legal regulation by joining a ground breaking new coalition to develop a model of legal regulation that will strengthen sustainable development and global equity.
Please get in touch with [email protected] to find out more.
This report was created with the support of our international partners and as a result of the webinar series A World With Drugs .