The failed 'war on drugs' causes a vicious cycle of poverty around the world, which targets the most marginalised and vulnerable in society. The people most affected are not those in charge of the drugs trade – instead, it's those caught up at the lowest levels of the trade – a trade that is destroying their lives and communities, particularly in the global south.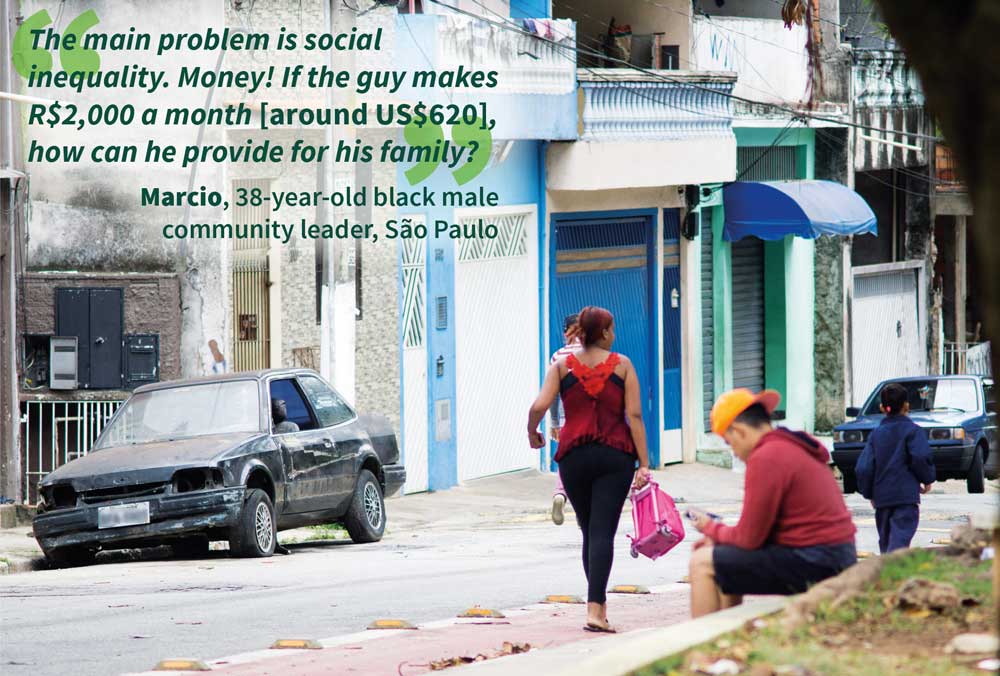 In our report, 'Punishing poverty – how the failed 'war on drugs' harms vulnerable communities', people from Brazil and India speak out about the impact of the failed 'war on drugs' on their lives. They give powerful testimony about the violence and instability current drug policy causes for dealers in Brazil – and the less well-known story of farmers growing illicit opium in India. These people are rarely given the opportunity to speak out, and their diverse stories show how current drug policies are perpetuating a vicious cycle of poverty, inequality, corruption, and violence. We cannot and will not ignore their stories.
We need to break this cycle and advocate for a complete reform of drug policies. Governments must legally regulate the drugs trade to make it safer, and ensure everyone – from producer to seller to consumer – is able to have a stable life. We have the opportunity now to ensure reforms are implemented within a social justice model in collaboration with affected communities.