West Ham United Women are delighted to welcome It Takes A Village as the team's new International Charity Partner. They are passionate about supporting women, both here in the United Kingdom and abroad. Together, we are looking forward to ensuring pregnancy and childbirth are safe for every mother.

Lansinoh supports mums to breastfeed comfortably for as long as they need. They believe all mums should have the support and encouragement they need to experience all of its benefits, and ensure baby feels the same. They'll always take mothers seriously and their needs personally, creating high-quality products mums want and can trust as they nurture their babies and develop a special bond only formed in motherhood.
As well as supporting mums around the world to breastfeed using their products, Lansinoh have also chosen to partner with It Takes a Village to extend that support to mums worldwide:
Lansinoh are excited to be named as an It Takes a Village partner to support the charity's campaign to help mums around the world feel safe and excited during their pregnancy and child birth.
Laura Buckley, Digital and Communications Manager

Your Baby Club scours the internet on a daily basis looking for the best selection of Mother and Baby freebies, promotions, offers and competitions so mums don't have to!
Through their It Takes a Village Charity Gift Bundle they will be giving mums the opportunity to win some amazing prizes, whilst supporting other mums around the world. It really is a win win.
Keep an eye out- Charity Gift Bundle coming soon!

FittaMamma are passionate about encouraging women to stay fit during pregnancy, keep active and choose well-balanced nutritional pregnancy diets. Their motto is 'love your body, love your baby'.
Through the FittaMamma website they help mums-to-be enjoy a healthy, active pregnancy and give their baby the best start in life. Check out their safe pregnancy exercises, easy peasy healthy recipes and gorgeous maternity active wear here.
We're always keen to encourage women to stay active during and after pregnancy -there are so many benefits for both mother and baby. We'd love to encourage as many people as possible to take on this personal challenge and help improve the birth experience for mums and babies around the world. It's easy to take part and a fantastic way to motivate yourself too! It's win win all round.

Alexandra McCabe, FittaMamma co-founder
Join FittaMamma's Virtual Fitness Challenge and improve your health, whilst raising money to support mums around the world.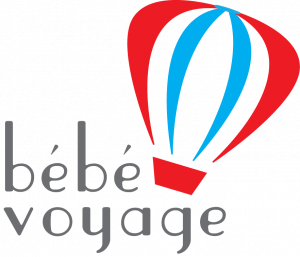 Bébé Voyage connects globetrotting parents, trading resources, tips and (mis)adventures to ease and enrich family travel experiences.
Bébé Voyage is made up of globetrotting parents who have seen the world and are now part of an empowering global community. We are asking our membership to join us and extend the support they offer each other, to parents around the world.
Juliette and Marianne, co-founders
Bébé Voyage is helping to raise funds for 'It Takes a Village' in lots of exciting ways! Keep an eye out for a co-branded product (coming soon!) with 50% of the proceeds going straight to the charity. You can also support by kindly choosing to add a £1 donation at checkout.
Visit Bébé Voyage by clicking here!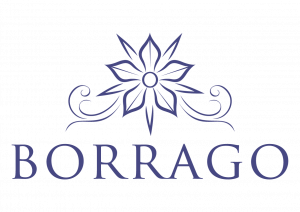 A delicious non-alcoholic spirit who are passionate about offering customers a celebratory, sophisticated, grown up drinks with no alcohol.
As a father, I have seen first-hand and felt the strong emotions and risks around childbirth. We are so fortunate to have great medical care in the UK, but there are so many places where mothers and children don't have the resources needed. With my pregnant wife being one of the drivers in developing a naturally delicious grown up drink, I felt that Borrago should get behind the It Takes a Village campaign. Tom Tuke- Hastings, Borrago's founder
Host a drinks party using Borrago non-alcoholic spirit and raise a glass to mums around the world. Ask your friends to donate the price of a cocktail to support mothers around the world access essential healthcare during pregnancy and birth.