GOING FURTHER APPEAL
We live in a world where far too many people struggle to enjoy the kind of health, security and prosperity that some take for granted. If we want to make the world healthier and more prosperous, we need to go further than international development organisations have traditionally. Donate today and help to address the causes and symptoms of poverty and poor health.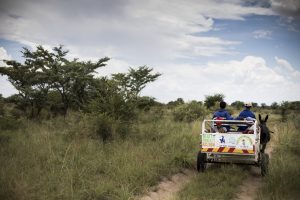 Together with community leaders, health workers and activists around the world, Health Poverty Action and our sister organisation Find Your Feet are going to places that other international development organisations rarely do.
Together, we're ensuring that people living in isolated communities can receive treatment for serious illnesses and support when giving birth.
And together, we're confronting the difficult issues that force people to live in poverty and ill-health. Whether working to protect tribal people's land rights or exposing unfair trade arrangements that leave countries struggling to support themselves.
Please give to our winter appeal and stand with people across the world as they build healthier and more prosperous lives for all.
DONATE NOW
Going further in Myanmar
For over 20 years, Health Poverty Action has been working with communities in Myanmar's isolated, mountainous northeast, in areas controlled by armed ethnic groups. It can be up to 12 days' walk from the closest roads and many people pay huge expenses to receive simple medical treatments.
It is equally difficult for health workers to travel to these remote areas. Many communities are completely inaccessible during the winter season, with roads covered in heavy snow from December to May. Khao Ze, a Health Poverty Action Community Mobilization Officer, tells us:
"It's a huge challenge. The natural environment here is very difficult. The rain never stops during the rainy seasons and some areas have no access at all…But I want to do it…so I will take responsibility to reach every corner of our homeland."
In collaboration with local government, we train health workers with local knowledge of these communities and their dialects, provide mobile clinics that reach the remotest villages, and supply equipment to regional clinics.
Clashes with the government and ethnic minorities mean that tensions are high, and people are wary of both the central government and outsiders. Very few NGOs have the authorization, knowledge or ability to work here, meaning that our impact is absolutely vital.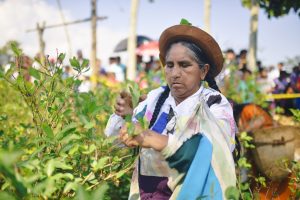 Going further to address drug policy
Community leaders from the Global South have asked us to address an issue that is rarely considered by development organisations despite its impact on people and the planet – the current approach to drug prohibition.
We understand that current global drug policy perpetuates a vicious cycle of poverty, inequality, corruption and violence. We recognise that it is often injustice, inequality and vulnerability that drives people to engage in the drug trade, whether as consumers, producers or suppliers.
Alongside thousands around the world we're calling for a new approach. This is the approach of legal regulation; regulating the global drug market to promote equitable development, champion public health, safeguard human rights and protect the environment.
Health Poverty Action has worked with NGOs, farmers, and academics to identify 15 key priorities to be included in legal regulation policy that will strengthen sustainable development and global equity.
We are advocating to ensure that governments and policymakers consider these priorities as they explore legal regulation of drugs. You can see these priorities presented in graphic form below.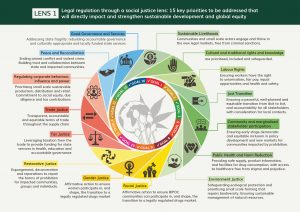 Please give whatever you can today and help to address the causes and symptoms of poverty and poor health.
DONATE NOW
How are we going further to support communities?
We are working with communities to do whatever's needed to stop health being denied. Because missing out on healthcare isn't inevitable. Neither is poverty.
We don't pick the easiest road, we pick the one that will make the biggest difference to people's lives. That's why our teams will trek for weeks through rough terrain to deliver medical supplies in areas outside of central government control.
And that's why we're continuing to confront policy issues that are complex and sometimes controversial, like the fact that the 'war on drugs' has only made inequality – and health – worse.
By giving to our winter appeal you are standing with communities in Africa, Asia and Latin America as, together, we go further to improve people's health, wellbeing and livelihoods.
• £22 could pay for one radio broadcast to raise awareness of health and social issues
• £75 could cover the cost for an expert from the Global South to participate in a workshop on key issues around health and poverty
• £188 could pay a month's salary for a social worker who ensures the most vulnerable and marginalised community members get the support they need