Alphonse has recently finished school. He lives in a rural area of Rwanda and is an ambitious young entrepreneur working to take charge of his future. As well as being a pig farmer, Alphonse grows his own produce and had hopes of starting his own tailoring business.
Training from Health Poverty Action on work readiness has allowed him to learn the necessary business and technical skills that he needed to set up his own businesses. He was even able to buy his first sewing machine from the proceeds of his small farming business.
Apart from tailoring, I'm growing produce like eggplant, cabbage, and lentils. This has enabled me to purchase the sewing machine that I'm using now.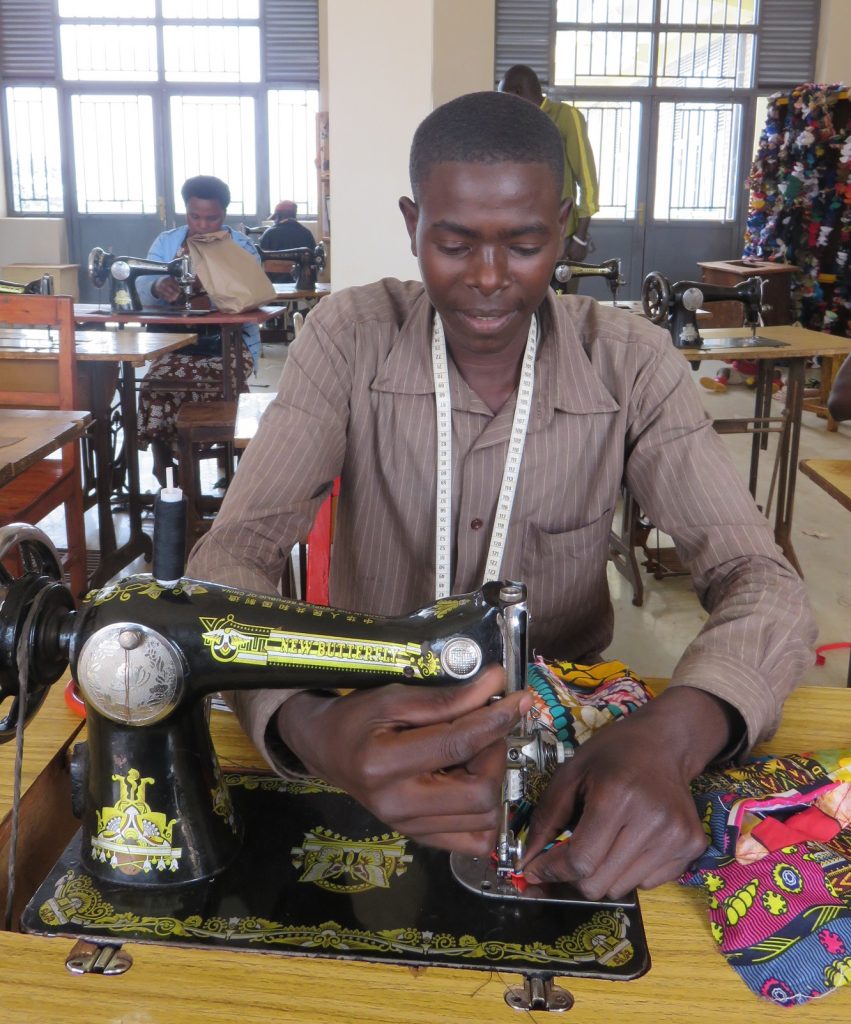 Health Poverty Action is working with 359 girls and 309 boys in Rwanda to provide them with work readiness training and employability skills. We trained 400 students on work readiness and being your own boss, and 362 young people in different trades such as hairdressing, carpentry, welding, tailoring and painting. As a result of this training, 314 young people who took part in the programme have now found jobs, and 21 have set up their own businesses, becoming self-employed.
---
With thanks to the Mercury Phoenix Charitable Trust for their support of our youth sexual health and work readiness work in Rwanda.