Anyone's Child Day of Action
Lauren reports back from the Anyone's Child day of action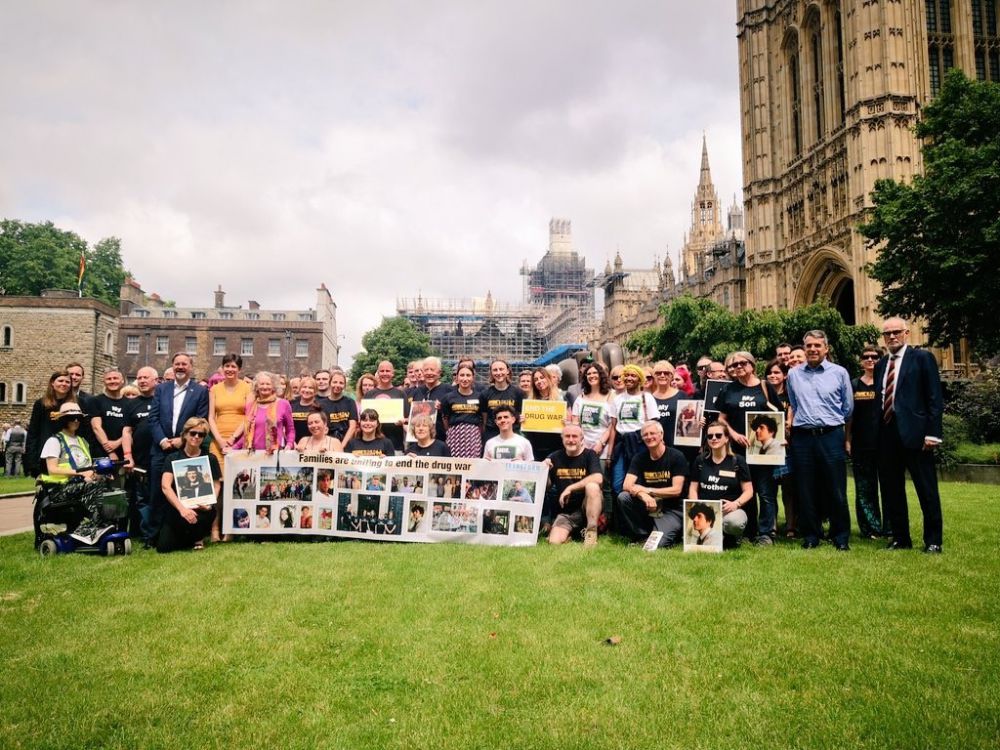 Last week, Health Poverty Action was proud to stand in solidarity with our friends at Transform Drug Policy and the families of the Anyone's Child campaign, joining them during the last leg of their walk along the Thames Path towards Westminster and culminating in a mass lobby at Parliament calling on MPs to end the so called 'war on drugs'. 
Coinciding with 26th June, International Day to End Drug Abuse & Illicit Trafficking, the day of action represented a moment for communities affected by the so-called war on drugs to stand up for progressive drug policy reform while also remembering those family and friends they have lost. 
Overlooking the Houses of Parliament, activists and politicians gathered to plant flowers in College Green to represent the 3500 people who are lost to drug related deaths every year. We were humbled to hear from Anyone's Child activist, Ray Lakeman, a father whose two sons died after taking a lethal dose of ecstacy in 2014. Ray's moving testimony underpinned why the so called war on drugs has been so devastating for families – without legal regulation of drugs, people cannot be sure of the purity or strength of the substance they consume.
We heard from a number of Westminster MPs from across the political spectrum who reaffirmed the need for an exhaustive overhaul of British drug policy, from prohibition towards a public health and human rights based approach. 
Health Poverty Action were proud to share the voices of our supporters and make the case for progressive drug policy reform to a number of MPs during the lobby, including Jon Ashworth, the Shadow Health and Social Care Secretary.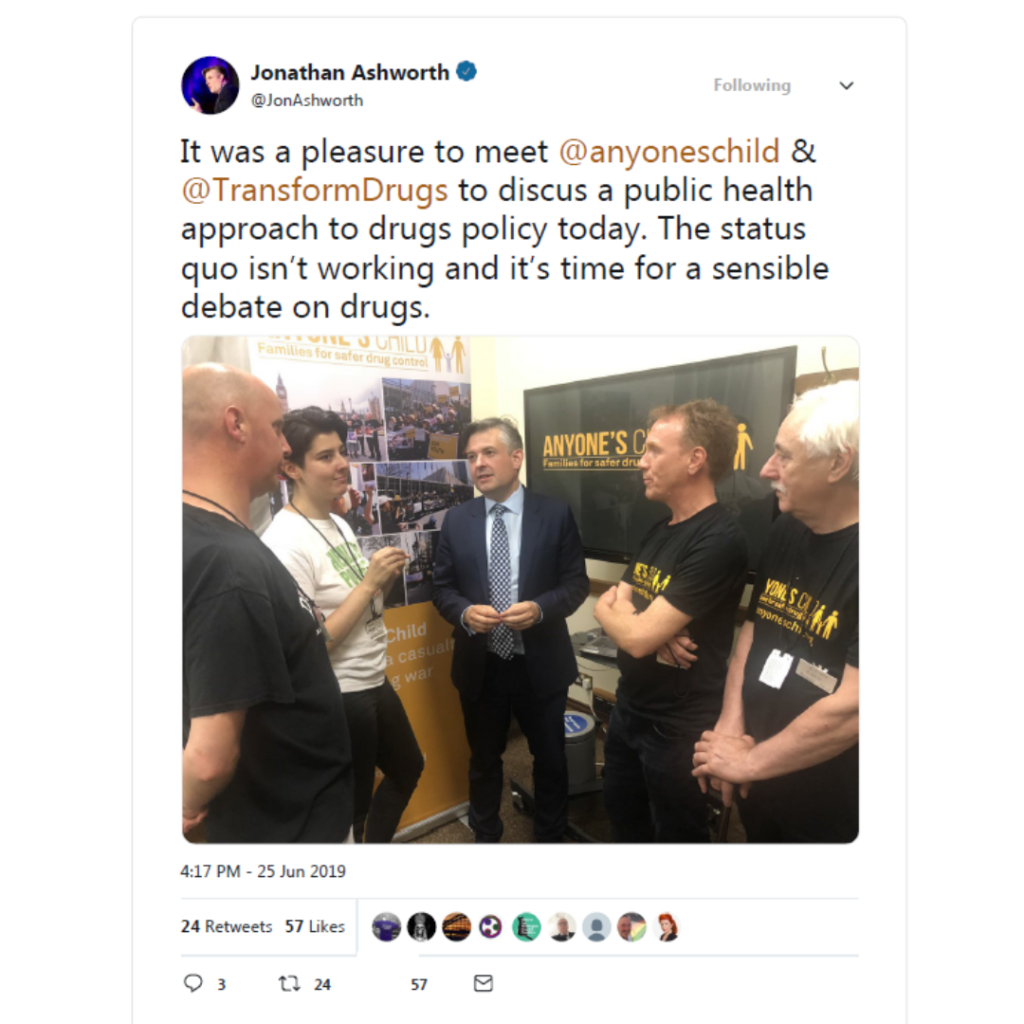 Nonetheless, this action is just one part of the global movement calling for progressive drug policy reform. The International Drug Policy Consortium hosts the Support Don't Punish Campaign which brings together activists and communities affected by prohibitionist drug policies to reclaim the narrative around drugs and show a united force against criminalisation, punishment and violence. 
A key part of the campaign is the Photo project – an open, live and ever-growing photo petition with more than 10,000 entries. Snaps feature advocates, people who use drugs, government and United Nations officials, celebrities and more, all united by the same message: Support. Don't Punish. 
To support the campaign, you can download the campaign flyer or logo, take a photo, and send it to [email protected]. Your photo will be published on the campaign website and facebook and join the thousands of activists standing up against the so called war on drugs. 
If you didn't manage to join us at the lobby, you can still have your voice heard and make the case for progressive drug policy by arranging to meet your MP. Anyone's Child has a handy guide to meeting your MP and advocating for reform here and Health Poverty Action's team are always available to talk to you about why the so called 'war on drugs' harms communities globally.