Choirs for Change 2018
We're two weeks into Choirs for Change 2018 and we've just passed a massive milestone!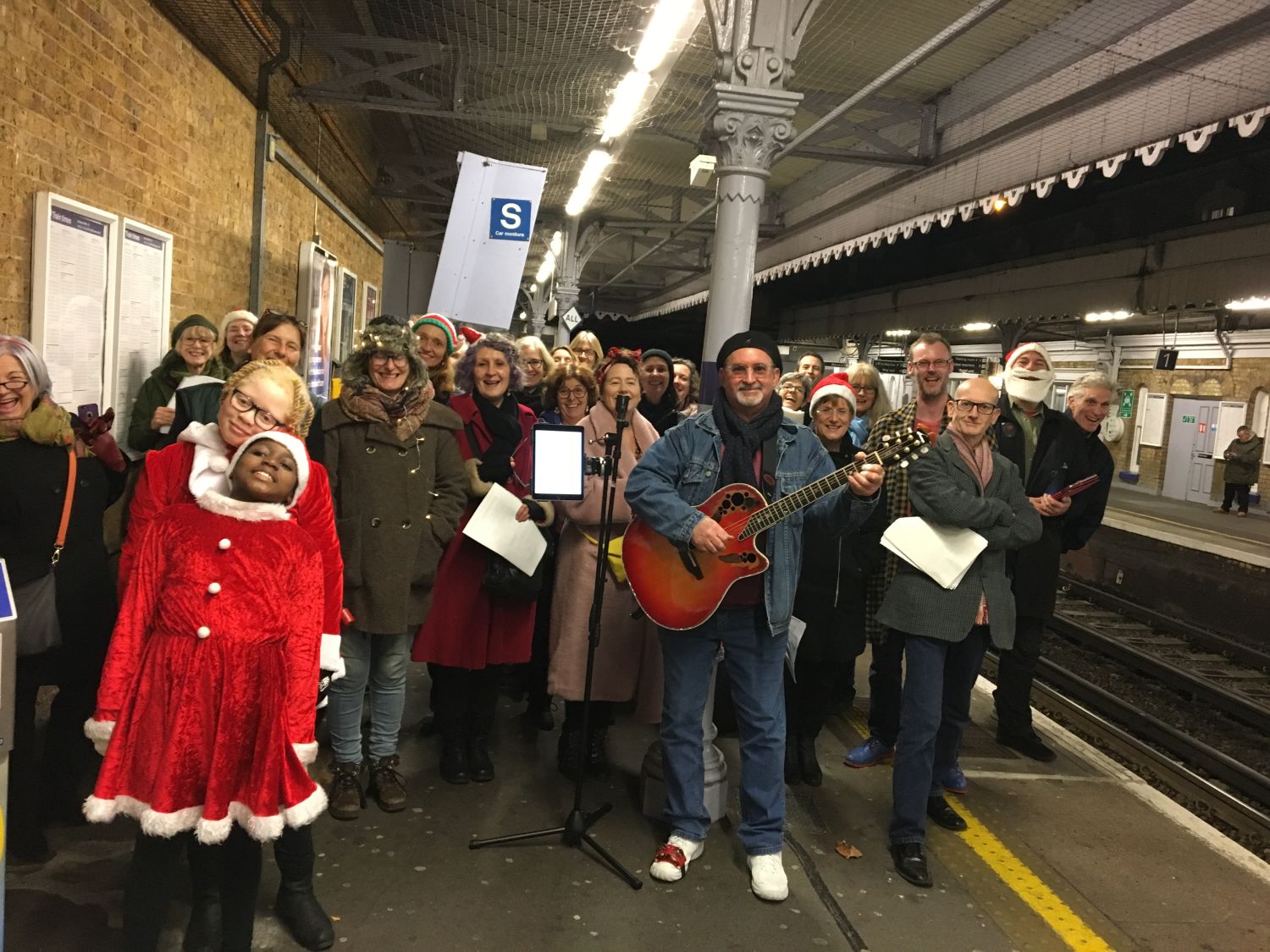 As the temperature drops and days get ever shorter, Christmas cheer is being spread throughout London, as well as Chester, Cardiff, Newcastle and Norwich with Choirs for Change.
We're now two weeks into Choirs for Change for 2018 (yes, that does mean we started in November!!) and with more than fifty hours of carols sung so far, we've been amazed by the incredible singing and the wonderful generosity of the public.
A huge thank you goes to all the choirs who have taken part. We've had a fantastic mixture of choirs; from Primary Schools to Socialist Choirs and from Acapella groups to instrument backed choirs. The one thing that has been consistent throughout is the impressively high standards of the choirs and the enthusiasm they have to lend their voices to Choirs for Change.
With Christmas still over a week away, we're delighted to announce that Choirs for Change has already raised more than £10,000 to support communities realise their right to health. Along with the choirs, special thanks go to the public for being so generous with their donations and to the staff at National Rail and Transport for London sites for being so accommodating and ensuring our choirs always have a great spot to sing.
Remember, if you hear some wonderful voices lighting up your commute next week then please pop over and say hello!
Special thanks to:
Coppetts Wood School
Thornhill School
Park Life
North Camden Choir
Jo Nicholls
St Mary's Primary School
Jo Nicholls & Putney High School Choir
Treblemakers
Felix's Rock Choir
St Peter's Primary School
Redriff Primary School
Riverside Primary School
Eveline Day School
Henry Cavendish School
St Joseph's RC School
St Paul's School
Herbert Morrison School
Westminster Friends Choir
Bethy Reeves & friends
Heathmere School
St Catherine's Catholic School
London Humanist Choir
All Saint's Primary School
Allen Edward's Primary
Accarhythmia and Chordiac Arrest
UCL Music Society Singers
London Welsh Chorale
Blackheath High School
Lewisham Choral Society
Strawberry Thieves
Imperial College Choir
Chandos Chamber Choir
The London Welsh Rugby Club Choir
Charles Dickens' Primary School
Koruso!
Starling Arts
Prendergast Vale School
University of London Chamber Choir
North Downs Chorus
Goldsmiths 'A Capella'
London City Voices
Millenium Maritime School
Horn Park Primary School