David Sanders Memorial
Please join us on December 4th to celebrate the phenomenal life of David Sanders, who dedicated his career to medicine, health and social justice.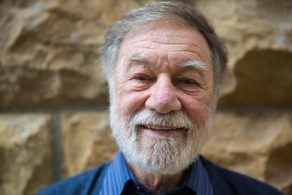 Date: 4th December 2019
Time: 4.30 – 6.45pm
Location: Willoughby Lecture Theatre, 50 Clerkenwell Rd, London, EC1M 5PU
David Sanders, a committed health activist, academic and a founding member of the People's Health Movement (PHM), died suddenly from a heart attack on 30th August while on holiday in Wales, leaving health scholars, practitioners and activists all over the world shocked and deeply saddened.
Please join us for an evening of reflection on the personal, clinical, academic and political dimensions of David's life as well as an opportunity to discuss their relevance to a variety of contemporary challenges facing global public health in Africa and in the UK. We hope you will join us to reflect on how David shaped, and will continue to shape our work and activism.
You can download the programme here.