Happy Mums, Happy Tums: mothers, children and better nutrition in Sierra Leone
An update on our work with communities in Sierra Leone to support the health and wellbeing of children, mothers and pregnant women.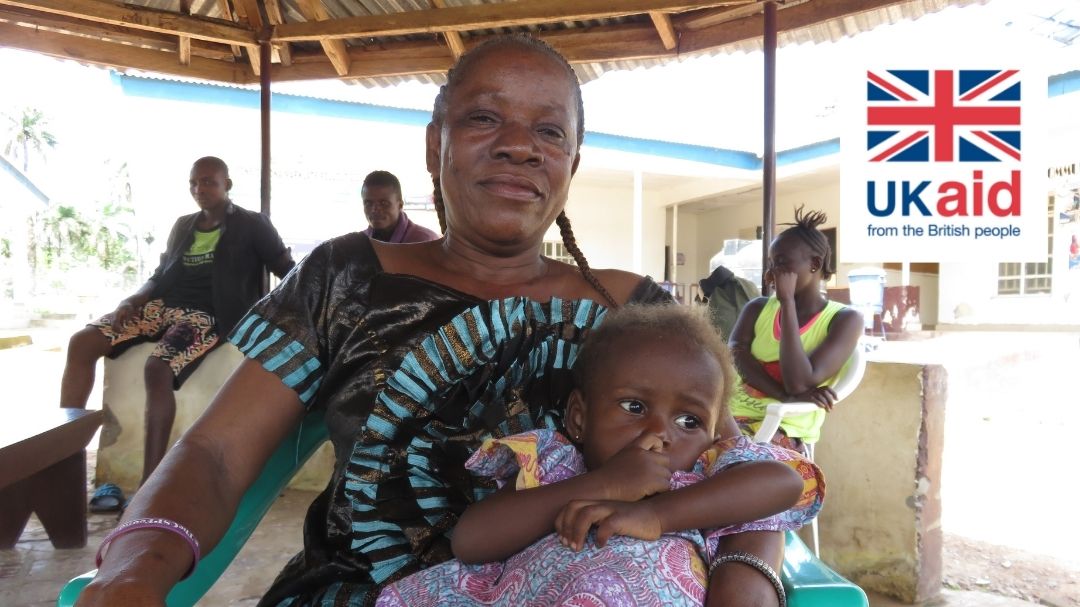 Our local team helped Martha to access vital treatment for her granddaughter Wilhemina when she became unwell
Thanks to generous donations from the public, Health Poverty Action's 'Happy Mums, Happy Tums' appeal raised £212,505, including £100,788 of match funding from the UK government.
Our team in Sierra Leone has been working tirelessly to help families in remote villages secure sustainable sources of nutritious food and safeguard their health. We are truly grateful for all the donors whose generous contributions are making this possible.
Through our 'Mama en Pikin Welbodi Project' (meaning 'Mother and child health project' in Krio) we have been focusing on improving the health and nutrition of pregnant women and children under five in Bombali and Karene districts.
Over the years, our team has developed close relationships with health workers and community leaders across these districts, who are helping to identify and support those with the greatest need.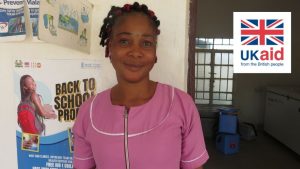 We ensure local health workers can identify and treat undernourished children
In Sierra Leone, food insecurity and poor nutrition remain significant challenges – especially in rural, remote and isolated communities. The country was ranked 101 out of 107 in the 2020 Global Hunger Index* with more than half of the population not consuming a sufficiently nutritious diet to live a healthy life*.
Furthermore, despite introducing free healthcare for mothers and children, a 2019 study indicates that the national infant mortality rates were 114 deaths per one thousand births, well above the Sub-Saharan Africa average of 86.3 deaths per one thousand births.
There are many factors affecting health and nutrition. These include economic hardship, lack of access to quality health facilities and services (particularly in remote communities), lack of nutritious food sources and low levels of nutritional education.
The project specifically targets five of the most remote chiefdoms within Bombali and Karene districts. Here, the local communities lack basic amenities like safe drinking water and sufficient health services. There is a high prevalence of health issues including diarrhoea and malnutrition among children under five.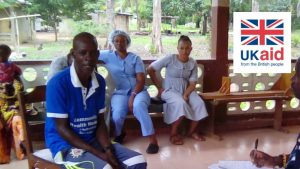 We train and equip community health workers to support families in remote villages
Despite the challenges posed by the COVID-19 pandemic, we have already supported over 3000 mothers and over 3000 children across hard-to-reach villages.
So far, by partnering with local communities, health workers and volunteers we've:
• Facilitated women's group meetings to encourage discussions on nutrition and health. These groups have participated in radio programmes and are helping to raise awareness of nutrition in their communities
• Organised nutrition training for 115 Community Health Workers (CHWs), who are respected members of the community working with local health clinics in remote villages
• Trained 58 health workers so they can support and supervise CHWs and better reach out to communities to monitor and improve nutrition
• Supplied bicycles to CHWs so they can share their knowledge on nutrition with more families, and spot early signs of malnutrition
• Supported over 150 households to establish vegetable gardens and rear livestock
• Set up 163 hand-washing stations, to improve hygiene and reduce cases of diarrhoea in children under 5 (as well as helping to prevent the spread of COVID19).
From all of us at Health Poverty Action and on behalf of all the communities we work with – thank you for supporting our 'Happy Mums, Happy Tums' appeal. We look forward to updating you on the fantastic achievements of our team in Sierra Leone and our local community partners!
*2020 Global Hunger Index