Introducing our As One partners!
Read about our As One campaign and our brilliant partners!
What is the 'As One' campaign?
'As One' is a movement designed to support health professionals who work in incredibly challenging circumstances abroad; a lack of resources and geographical isolation makes it hard for them to do their jobs. Together, health professionals all around the world are standing 'As One', as equals, to empower, to support and share expertise.
Who are our partners?


We are absolutely delighted to announce that NB Medical has chosen us to be their charity of the year! NB Medical are the market leaders in running courses in the UK and Ireland. They will be introducing us to thousands of GPs and nurses through their Hot Topics courses. We are incredibly excited about working alongside them to enable health professionals here in the UK to support their colleagues worldwide.
Medics Academy is made up of a team of doctors, engineers, artists and film-makers creating engaging, high-quality educational materials. They are driving a digital transformation of professional healthcare training and development. Together they are making these educational materials accessible to those across the globe to improve care and save lives. The Medics Academy have already donated free licences for healthcare professionals working for Health Poverty Action across Africa, Asia and Latin America and are now offering their platform to As One supporters.

Developed by doctors, MedShr is the easiest and safest way for medical professionals to discover, discuss and share clinical cases and medical images. By joining our 'As One' community, verified doctors, healthcare professionals and medical students can share knowledge and learning from each other in a private, professional global network. The Medshr 'As One' community will offer UK doctors and HCPs the chance to support Health Poverty Action's team with their work in Sierra Leone through case based discussion.
"This app will really help with the quality of service we provide. It will be a useful way of getting timely advice from specialist doctors where there is currently none. At the moment, the cost of training is huge for us and even then, it's not always particularly specific to cases that HCPs and doctors see on the ground. I think this initiative will make a huge difference to our projects, the health professionals we work with and most importantly help to improve patient outcomes".
Dr Tadesse Woldetsadik (Director of Health Poverty Action Africa programmes)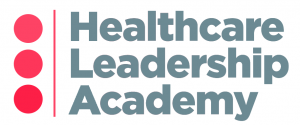 The Healthcare Leadership Academy works with healthcare students and young professionals to develop the healthcare leaders of the future. They inspire and tap into talent to come up with innovative ideas and solutions. They are offering 'As One' supporters the opportunity to write a blog or be a guest speaking on their podcast.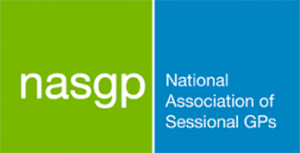 NASGP is a voluntary, not-for-profit membership organisation run entirely by and for sessional GPs. NASGP supports sessional GP's to make sure their voice is heard. NASGP will be extending the support they offer UK health professionals to colleagues around the world.
The Muslim Doctors Association is a non-profit, voluntary organisation founded in 2004. Their team of doctors, dentists and allied health professionals work within local communities to empower and support individuals to lead healthier lives. We are looking forward to working alongside them in our shared goals and passions.
Students for Global Health (formerly known as Medsin) is an organisation run by students for students. They educate, advocate and act towards global health equity for students all across the United Kingdom, of all disciplines and backgrounds. SFGH and HPA have such similar values and we look forward to combining our efforts to make our vision of a fair and just world in which health for all is a reality.
Dr Toolbox is an award winning UK based website set up and run by clinicians. Its purpose is to be a collaborative local knowledge resource. The site helps clinicians in training retain local knowledge and pass it onto their successors, improving efficiency and improving patient safety. We look forward to benefiting from the skills, knowledge and expertise they are kindly offering the 'As One' campaign.

MedDigital is a digital healthcare communications agency that is aspiring to revolutionise healthcare with digital communications. We are grateful to have their support and look forward to collaborating throughout the year.
Stronger together; by working with partner organisations we can combine our efforts, use different skill sets, introduce 'As One' to new audiences, and together make a significant impact on health professionals around the world.
Together, 'As One', let's stand as equals, to empower, to support and share expertise.