Professor David Sanders
David Sanders was an Emeritus Professor and founding Director of the School of Public Health at the University of the Western Cape, South Africa.  He was a passionate advocate for social justice and a leading figure in the global People's Health Movement.
David sadly passed away in August 2019. We are deeply grateful to him for his contribution to the People's Health Movement and his support of Health Poverty Action. We will miss him dearly.
You can learn more about his life and work in a tribute written by one of our trustees, Ruth Stern, here.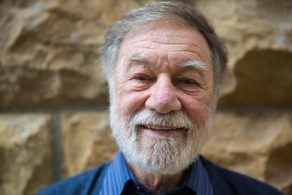 Fifa Rahman
Fifa Rahman MHL (Health Law) is a Board Member for NGOs at Unitaid, a global health organisation hosted by the WHO that focuses on catalysing access to innovative health technologies and medicines in lower and middle-income countries. At Unitaid she works on ensuring NGO interests globally are protected, including ensuring equity towards neglected populations, preventing the undue influence of the pharmaceutical industry in access to medicines decisions, and overseeing governance and risk management decisions. She is concurrently working on a PhD on international trade, negotiation theory, and intellectual property and the University of Leeds.