Reimagining Solidarity consultation: Time to rename "Aid"
This was a project co-ordinated by the Kampala Initiative, a democratic civil society community of over 80 independent, critical-thinking activists and over 90 organizations from the Global South and North which aims to: decolonize health cooperation; decolonize the critique of aid and; decolonize the promotion of solidarity.
It ran from October 11th- December 10th, 2021 and included a public survey for alternatives to the word "aid" (receiving suggestions from 13 countries) and webinar series.
The first three webinars profiled speakers from Uganda, Nigeria and Benin. The final one hosted speakers from across the global community. Join other independent and critical-thinking activists from both the Global South and North and watch the webinars here.
Global Webinar
Speakers:
Tammam Aloudat,

Managing Director, Global Health Center in the Graduate Institute in Geneva

Maryam Mohsin,

Head of Media and Communications, Bond, UK

Dr Danny Gotto

, Executive Director of Innovations for Change

Joan Okitoi,

Co-host of #GlobalDev Communicators Connect (Healing Solidarity Collective)

Monicah Yator

, Founder, Indigenous Women and Girls Initiative (and Member: Indigenous Women's Council)

Martin Drewry,

CEO, Health Poverty Action
Benin Webinar –  ( in French )
Speakers:
HOST: Spéro Hector Ackey, Sociolinguiste de Langue Anglaise/ Sociolinguist MA in Applied Linguistics, Journaliste Traducteur Interprète de Conférences, Directeur du Cabinet Mily Translation Consulting SARL
Michael Tchokpodo, PHM Benin Communications Coordinator
Baijayanta Mukhopadhyay, People's Health Movement, Canada
Ludmila Andrade, Network Coordinator, United Network of Young Peacebuilders (UNOY Peacebuilder)
Uganda Webinar
Speakers:
Allana Kembabazi,

Program Manager

[Right to Health]

Initiative of Social and Economic Rights (ISER)

Dr Danny Gotto,

Executive Director of Innovations for Change

Dennis Bukenya,

PHM Uganda Coordinator and Steering Group member, Kampala Initiative

Sarah Amulo,

Regional Programmes & Partnerships Dev't Manager, Health Poverty Action (HPA)
Nigeria Webinar 
For a complete recording of the proceedings, please refer find it here on our Youtube channel –  "Nigeria full version' 
Speakers:
Lizzy Igbine,

Nigerian Women Agro Allied Farmers Association

Akaninyene Obot,

Nnamdi Azikiwe University & Ukana West 2 Community Based Health Initiative

Professor Adenike Grange, 

Former Hon Minister Nigeria Federal Ministry of health / Chair, BOT NUHCAN

Ambassador Hassan Ngubdo

, 

Chairman GOC NUHCAN

Professor Joseph Ana
Bisi Bright,

CEO, LiveWell Initiative
Background – This is the time to rename "aid".
From historic colonialism, to current injustices in tax, trade, climate or drug policies, the exploitation of the Global South by the Global North has a long legacy. The rest of the world extracts six times the resources from countries in Africa than that which it gives through aid.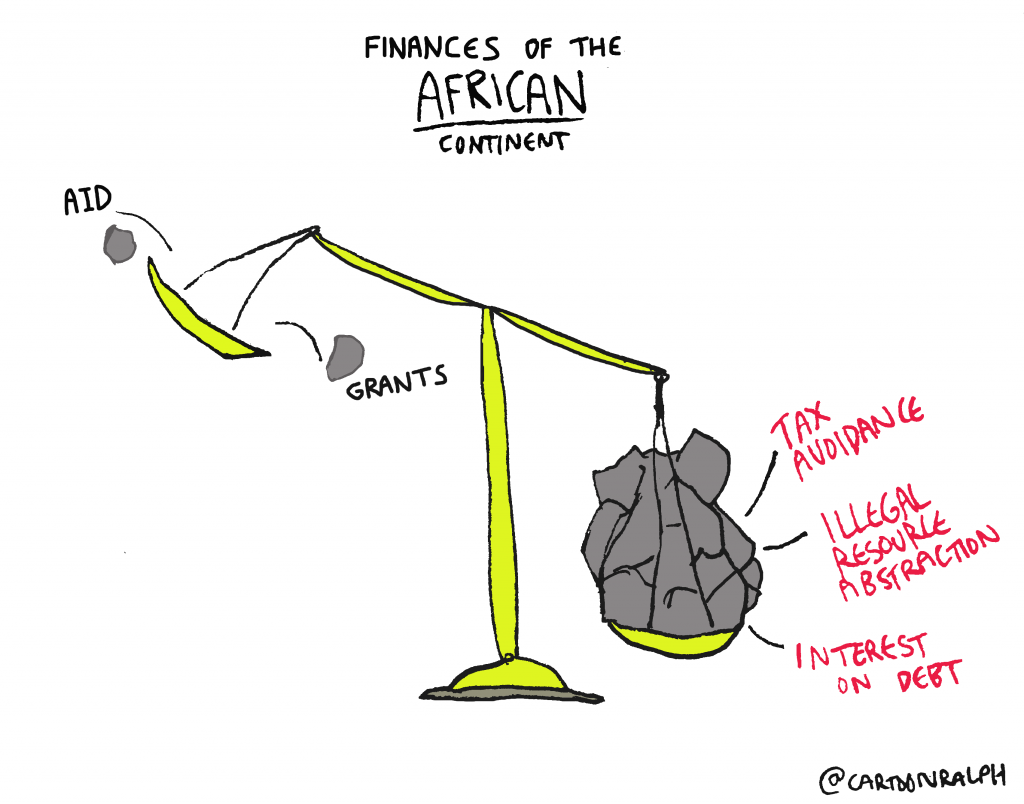 Yet language used in the so-called "international development" sector often presents citizens of the global North as the generous saviours of the Global South. In so doing it masks these ongoing abuses of power. Perhaps none is more damaging than the term "aid". "Aid" creates a narrative of people living in poverty in the Global South as helpless, without agency, while people in donor countries are "generous saviours" of the poor.
Names matter. The way we talk about issues impacts how people, think, feel and act on them. It is time that we move away from the damaging language and imagery of aid, charity and so-called 'international development' and create a new narrative – one that builds solidarity and demands global justice. Read our FAQ for more details.