Reclaiming power from corporations
Health Poverty Action and their partners have launched a new briefing calling on governments to stop prioritising big companies over the health and wellbeing of people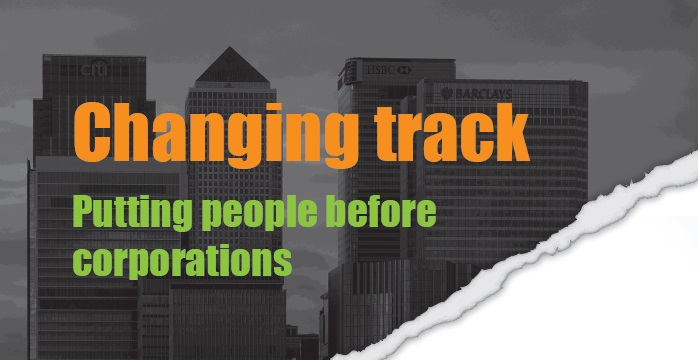 Entitled "Changing track: putting people before corporations", the briefing details how governments around the world are allowing billions of dollars to be diverted to corporations every year at the cost of human rights and public services. We estimate that the amount of money being diverted every year amounts to over $1 trillion (or a million million). That's enough money to fund the NHS six times over, cancel all government debt of impoverished countries or triple the money spent on healthcare for half the world's population.
The way the economy is structured is failing people and public services. The time has come for governments to redefine their priorities, repair the damage done and redistribute wealth to all citizens. And change is happening already! All around the world, communities and campaigners are reclaiming power from corporations:
In 2017, El Salvador became the first country in the world to ban metallic mining. This was the result of a twelve-year battle led by communities affected by mining, civil society organisations, political parties, government institutions and the Catholic Church who feared the impact mining would have on their water supplies.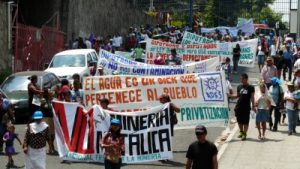 The Saharawi people of Western Sahara have been fighting against their illegal occupation by Morocco, and the exploitation of resources by Moroccan and foreign companies for over 40 years. Although their fight is ongoing, during this time they have had significant success in protecting and reducing the exploitation of their resources, such as phosphate and fish.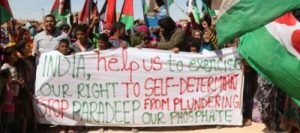 UK Uncut was one of the highest profile group of activists to challenge austerity in the UK in 2010. Following the announcement of the deepest cuts in October of that year, UK Uncut staged a series of protests across the country drawing the British publics' attention to the ways companies and wealthy individuals cheated the system, whilst public services suffered.
The briefing was written by Health Poverty Action and partners People's Health Movement, Medico International, and Viva Salud.